Confused?
Come and see me at my new home here.
News Articles
The New Diary of a Nobody
A Rat's Tale
Reviews
Food and recipes from the Bear
Music
Cartoons
So much more than I could ever squeeze into this little cage and with a lovely new design. It's a real home for Boars!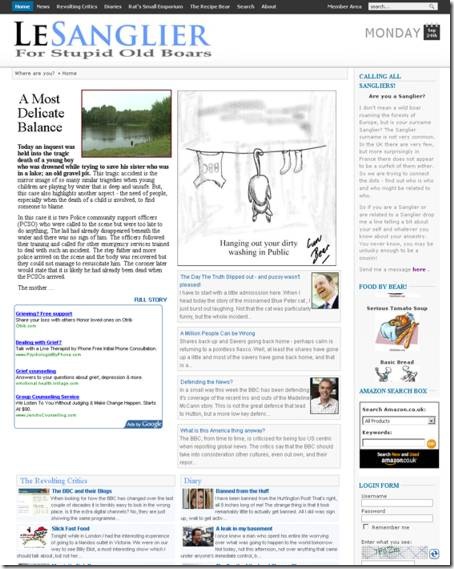 Recent articles include:
PLUS
The Bear is putting up some of his FAMOUS RECIPES:
What more could you want?
Nobody.